Hotel Swansea City Centre – Family Run Hotel
Leonardo's Guest house is a small family run hotel in Swansea ideal for you when you visit Swansea and surrounding area. Our quality hotel is located very near to the Swansea City Centre. We are only a five minute walk away from the Swansea City Centre. You can also enjoy stunning views over Swansea Bay as our hotel is located at the Swansea sea front. Feel free to have a look at our quality comfortable hotel rooms which will enhance any visit to Swansea. You can book secure online via our booking system.
Hotel in Swansea ideal to visit the Gower
Not only is our guesthouse located close to Swansea City Centre, we are also not far away from the amazing Gower area. There are lots of things to do in the Gower which is an area of outstanding natural beauty. The Gower is ideal for beautiful walks, surfing or simply visit one of the stunning beaches. We have put together a small guide for you of exiting things you can visit or do in the Gower area.
Article continues under image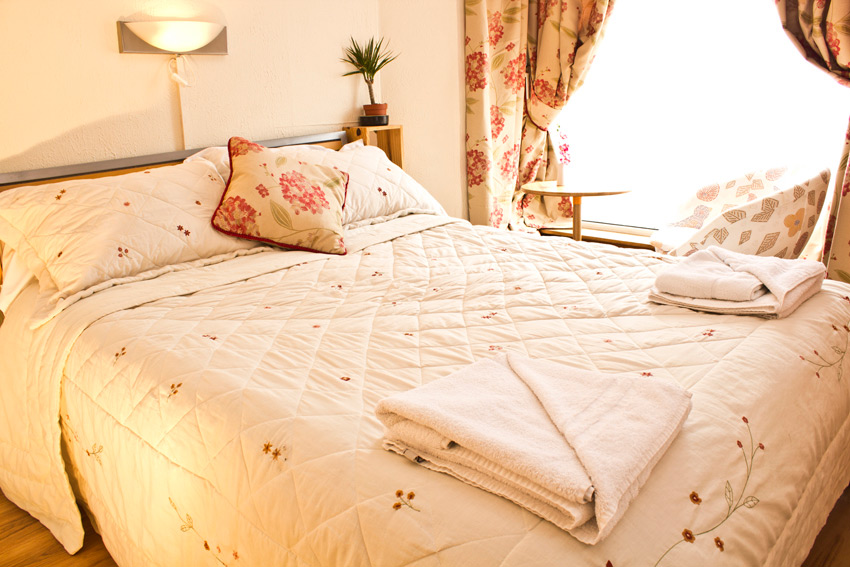 Swansea Hotel for all occasions
Whatever makes you decide to visit Swansea our small family run hotel is the ideal place to stay and get a good nights sleep. We provide for guests who visit Swansea for recreation and relaxation but also for professionals. We provide single and double rooms with shared bathrooms and en-suite for families but also for professionals who visit Swansea for their work or business. As stated we are near all the popular attractions in the Swansea area but also near for example the Brangwyn Hall which hosts many events and concerts.
Amazing Breakfast Included
We are proud to include a light continental breakfast in the room rates. However we also have a variety of breakfast options available. From full continental breakfast to a full English or Welsh cooked breakfast. Leonardo and Tina are experienced chefs and will prepare you an excellent breakfast to start your day. Please see our full breakfast menu.